The fiber optic splitter manufacturing workshop covers an area of about 2000 square meters, with 30 production staff members working in accordance with industry operative standards on the production line. As an important step in the production process, each specific process has a display for reference, then the glue treatment is to be completed by an automatic glue machine.
---
To ensure the overall performance of the products, all the products after finishing processing will be put into the UV box to remove the adhesive force of the fittings, and then be placed in classification on the batching rack for later assembly.
---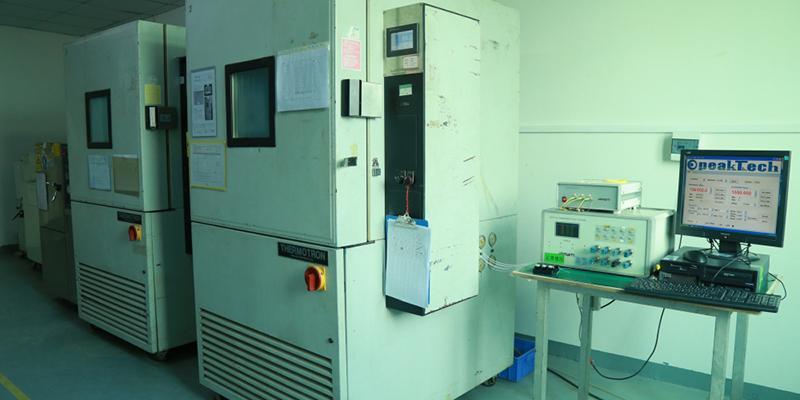 The laboratory is set up mainly for guaranteeing the performance of electronic products, equipped with several non-stop testing experimental equipment which connects with the data analysis system to automatically analyze the status of the tested product. The equipment can continuously operate for more than 100,000 times to detect the performance of the products.
---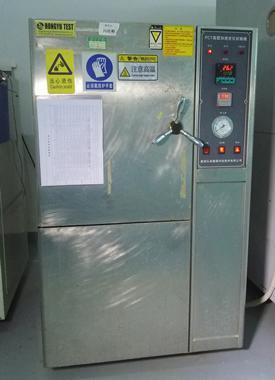 In order to better reveal the performance of the products, a variety of destructive experiments are carried out in the laboratory to ensure the high quality of the product.
---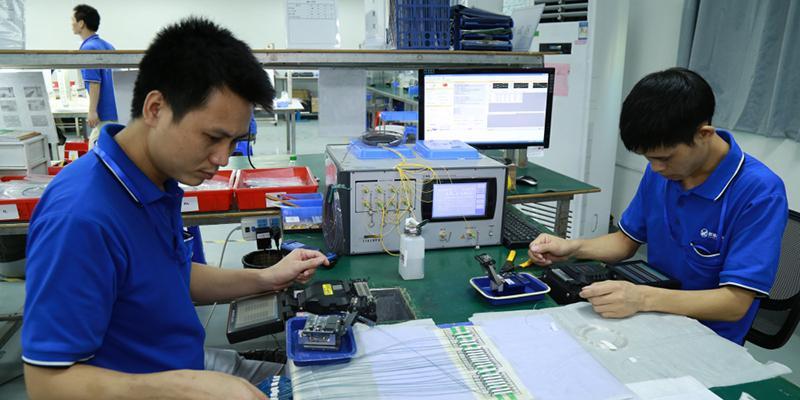 The fiber optic splitter packaging workshop covers an area of about 300 square meters and sets up 5 production lines, mainly to carry out optical testing of the products. Glued in our company's unique way, the products are guaranteed the firmness during use.
---
The test is mainly to put the product on the equipment for application, scanned by the digital equipment, the specific parameters of the product can be obtained.
---